Australian Foreign Minister Says No Change to Recognition of Jerusalem
Australia's Labor government has moved to assure Israel there will be no change to the previous government's policy of recognising West Jerusalem as the capital of the country.
On Oct. 18, the Australian Department of Foreign Affairs was forced to respond to media reports that key sentences on its website related to Australia-Israel relations had been altered.
The removed sentences included:
"In December 2018, Australia recognised West Jerusalem as the capital of Israel, being the seat of the Knesset and many of the institutions of the Israeli government.

"Australia looks forward to moving its embassy to West Jerusalem when practical, in support of, and after the final status determination of, a two-state solution."
A spokesperson from the Department issued a response to The Guardian, saying: "No decision to change that has been made by the government."
Current Foreign Minister Penny Wong was critical of the December 2018 decision by the Morrison government to recognise West Jerusalem as the capital of Israel, which followed the same decision by the U.S. Trump administration.
"Labor does not support unilateral recognition of Jerusalem as the capital of Israel and in government would reverse this decision. The status of Jerusalem can only be resolved as part of any peace negotiations and two-state solution," Wong wrote on Twitter at the time.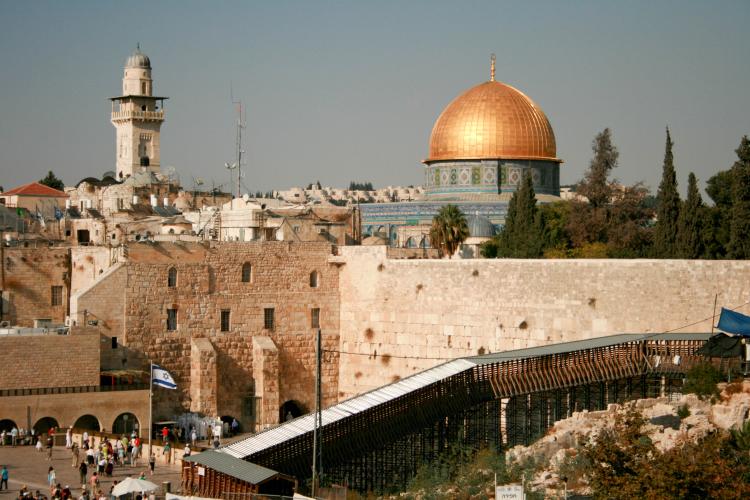 Labor Party's History of Support for Palestine
Last year, the centre-left Labor Party pledged to recognise Palestine as a sovereign state if it won government.
Arthur Tane, executive director of The Council of Middle East Relations in Canberra, said the Labor Party's announcement "came out of nowhere."
"The state of Palestine is not known for its democracy. You have a limited number of parties, all with the same kind of platform. They are very anti-Israeli, and very much in support of the destruction of Israel," he previously told The Epoch Times.
"Is Albanese trying to strengthen his position among the left? Is a challenge coming his way? Because it is really unusual that it should have occurred at this time."
One major challenge to normalising relations in the Middle East has been the refusal of certain Arab leaders to entertain the possibility of Israel being a sovereign nation.
This stance has underpinned decades-long aggression, conflict, and instability in the region.